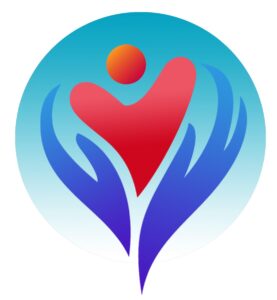 The Good Samaritan Resource Centre is a facility that focuses on the development of abilities. It serves as the State Learning Centre for the rehabilitation of Deafblind persons with disabilities. Its services work to foster the whole development of people with disabilities so they can live dignified lives in society.
The Agape Movement provided Kottayam Social Service Society (KSSS) with the funds to develop this program. Fr. Abraham Mutholath contributed the land for the project to commemorate his parents M.C. Chacko and Achamma Mutholath. Fr. Mutholath donated a significant amount of the costs for the building's construction through the Agape Movement.
KSSS, in association with Sense International India, is carrying out the ongoing Good Samaritan Centre program and is receiving backing from DFID – Global Poverty Action Fund.
ABOUT KOTTAYAM SOCIAL SERVICE SOCIETY (KSSS)
The KSSS is a registered non-profit organization of the Catholic Archdiocese of Kottayam established in 1964 to organize social service activities in the operational areas of the diocese regardless of caste and creed. Its primary target group comprises people below the poverty line, especially those in the marginalized sections such as women, farmers, widows, and disabled. The society's goal is to empower the people for development, aiming at social transformation for a just society.
COMMUNITY BASED REHABILITATION FOR DEAFBLINDNESS
Kottayam Social Service Society is a pioneer in the Community-Based Rehabilitation for Persons with Disability in Kerala. For the last 25 years, CBR programme has been working in five districts of Kerala. As part of expanding KSSS CBR programme, KSSS started Community Based Rehabilitation Programme for Deafblind People, as a new endeavor with the support of Sense International India and DFID, UK in the year 2011.
Deafblindness is an incomparable disability that includes both visual and hearing impairments, resulting in complex issues with communication, gaining knowledge, and movement. In addition, the social stigma relating to disability and poverty further ostracizes children, causing them to become dependent and isolated.
A strategy for the rehabilitation of people with deafblindness through Community-Based Rehabilitation (CBR) is necessary for the equalization of opportunities and social integration. CBR incorporates a broad range of methods to tackle the issues faced by Persons with Deafblindness. It involves rehabilitating the person in his own family and community with the cooperation of the family members, community, and the use of various resources available within and outside the community. We provide Deafblind persons with the education and skills they need to live independently and to make use of their abilities in order to become active members of their family and the community.
Kottayam Social Service Society, which functions as the State Learning Centre for Deafblindness, with support of Sense International (India), works towards developing services for Deaf-blind people all over Kerala. KSSS gives technical support to other organizations working in single disability for initiating services in deafblindness. Our ultimate aim as a Regional Learning Centre on Deafblindness is to create an inclusive environment for Deaf-blind people in society and ensure quality living for them.
SERVICES OF GOOD SAMARITAN RESOURCE CENTRE
• Activities of Daily Living: We provide specialized training for developing life skills (feeding, dressing, toileting, independent living). The Activities of daily living are taught through Calendar System.
• Communication Skill Trainings: Communication Skills in Deaf-blind individuals are developed by teaching to communicate through turn taking, choices, routines, exploring together, and play. Ability to communicate meaningfully is developed through Communication Systems like object symbol, picture symbols, sign language, Pre-braille and Braille writing, large print writing and reading, and ready lip reading.
• Orientation and Mobility Training: Orientation training is imparted to have awareness about their surroundings and to understand his environment. We provide mobility development training for better functioning of limbs.
• Therapeutic Interventions: Professionally trained Physiotherapist, Speech therapist and Occupational therapists are rendering services in the Resource Centre with modem therapeutic equipment.
• Sensory Room: A well-equipped Sensory Room is functioning and Sensory stimulation trainings are given to stimulate the senses of vision, hearing, touch, smell and taste for better functioning.
• Alternate Therapy: Alternate Therapies, Hydro therapy, Sand therapy, Music Therapy & Yoga are rendered in the centre.
• Sensory Park: Sensory Park is designed for Deaf-blind and multisensory impaired children to learn with fun and play. Sensory Park have water pool, sand pool, fun games, mobility training facilities and sensory plants. Sensory plants help them learn the surrounding nature with touch, smell and taste.
COMPONENTS OF CBR DEAFBLIINDNESS PROGRAMME
– Sensitization Programme: Lack of proper awareness and superstitious beliefs always keep the Deaf-blind persons away from mainstream society. So Participation of family and community is very much essential for the success of this programme. The participation of the community is possible only through Community Awareness. It will help to change the attitude of the community.
– Early Assessment Programme: As part of the project, KSSS regularly conducts Assessment Camps by ophthalmologist and audiologist to identify the Deaf-blind persons. We also conduct reassessment camps for the persons to know their current status and improvement level.
– Early Intervention Services: We provide Early Screening and Intervention Services with the collaboration of hospitals and facility of Oto Acoustic Emission machine (O.A.E) for the screening of new-born babies at Caritas Hospital. Early identification programme with the collaboration of hospitals and ICDS.
– Home Based training: Along with the centre-based training, KSSS also provides home-based training to the Deaf-blind children with the support of trained field workers and special educators in the presence of family members.
– Home Based Vocational Training Programme: In order to make Deaf-blind persons self-reliant and home-based vocational trainings are provided to all children above 10 years with the support of parents. Mat­ making, paper-bag making, handicraft making, and broom-making are few examples.
– Inclusive Education: For integrating Deaf-blind children along with normal children, KSSS promotes inclusive education in the village schools under SSA. Here, Deafblind children who are self-dependent are brought to normal schools and are given special training in classes set apart for them.
– Regular Medical camp: Regular medical camp is the inevitable part of the programme. Every three months, KSSS conducts medical camps delivering services by a Neurologist, Physiotherapist, and Speech Therapist. Regular medical help for the Deaf-blind children to understand the improvement status and next area of intervention is thus ensured.
– Surgery and Assistive Devices: As part of the programme, surgery expenses and assistive devices such as Hearing Aids, CP Chair, Caliper Shoe, Spectacles and Physiotherapy equipments are given to the needy persons.
– Self-Help Groups: An integral part of the Rehabilitation Programme is the inclusion of Deaf-blind persons in CBR SHGs. They share the problems and find solutions and work as a team through SHGs. They deposit their savings in the SHGs and get credit for fulfilling their needs.
– Case Review Committee (CRC): The project team has a Case Review Committee to assess the activities and to ensure perfect implementation of the programme at the grassroots level. The Committee includes project implementation team and experts. The Committee meets every Wednesday and evaluates the activities of the past days and works out action plans for the coming days. The weekly CRC helps workers to share their problems faced and the team finds solutions.
– Income Generation Programmes: Rehabilitation will be complete only when the Deafblind person leads an independent life as an earning member of society. For this, KSSS facilitates Income Generation programmes for the Deaf-blind persons with the support of their family members and thus gradually become self-reliant.
– Counseling Services: Centre-based and Barefoot Counseling is provided to Deaf-blind persons and their family members for better rehabilitation.
– Parents' Network Programme: Parents' participation plays a vital role in the rehabilitation of deaf-blind persons. Therefore, a strong and vibrant Parents Network has been fanned and every month they hold a meeting.
– Exposure visits: Deafblind persons are taken annually to various places for exposure as it helps for mental relaxation, social interaction and education.
– Immunization: Constant awareness dissemination is given so that people are motivated to ensure immunization of their children below the age of five. Through house visits and awareness through SHGs, people realize the need and importance of vaccination.
– Mother and Child Health programmes: Education on care and precaution during pregnancy are given to all women through this programme. Mothers realize the milestones to be achieved by children and precaution to be taken to minimize chances of deaf-blindness.
– Advocacy & Lobbying: Every year State Level Advocacy meetings are conducted to plan new policies and advocate for the rights of the Deafblind people. Representatives from the disability sector, social workers, and government officials take part in the meetings.
Kottayam Social Service Society (KSSS) with the financial support of Agape Movement developed this program. Fr. Abraham Mutholath donated the land for the project in memory of is parents M.C. Chacko and Achamma Mutholath. Fr. Mutholath also donated a major portion of the construction cost of the building through Agape Movement.
VISION

MISSION

An Inclusive Environment for quality living of Deafblind persons in society.

To create an understanding of deaf-blindness as a 'unique' disability.

 To provide services to Deafblind children and adults, so that their rights of equal opportunity and full participation are achieved.