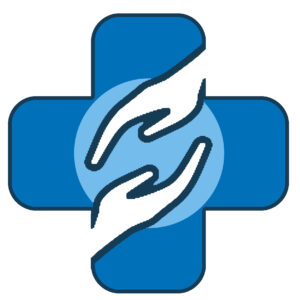 Good Samaritan Award is instituted for honoring the Best Social Workers in India in terms of their significant and selfless contribution in social work. The award comprises Rs. 50,000 along with a memento and certificate of honor. KSSS is implementing this project by accepting nominations, appointing an impartial jury, and organizing an award ceremony. Agape Movement is supporting this program.
The aim of the Good Samaritan Award is to encourage, promote, and support people who do extraordinary humanitarian service in India.
This award is organized by Kottayam Social Service Society (KSSS), the Social Service department of the Archdiocese of Kottayam with the financial help of the Agape Movement, USA.
KSSS announces invitation from the public through mass media to recommend people who do extra-ordinary humanitarian services. An Award Committee appointed by KSSS comprising three members who are reputed persons and competent to do the work will evaluate the applications and recommend the list to KSSS. KSSS announces the winner and organizes a public function at Good Samaritan Centre Cherpunkal or at Chaithanya Auditorium.
The outcomes of this project are:
– Recognition for those who work hard for the less fortunate in the community.
– Financial support for the award winner's philanthropic work.
– More people will be encouraged to do similar services.
THE FIRST GOOD SAMARITAN AWARD TO DAYA BHAI
Revenue Minister of Kerala State Mr. Thiruvanchoor Radhakrishnan inaugurated the "Good Samaritan National Award" and handed over the first award on January 29, 2012 at Chaithanaya Pastoral Centre, Thellakom, Kottayam. The award recipient was Mercy Mathew, popularly known as 'Daya Bhai.' She is a Malayalee from Pala who has been working with the tribals in a village in Madhya Pradesh's Chhindwara district for the past 32 years. She is fondly called as Tinsei Ki Rani by her loved ones.
Archbishop of Kottayam Mar Mathew Moolakkatt presided over the award distribution ceremony. Three people were also recognized in the function for their outstanding service. They are (1) Mr. P.U. Thomas, the leader of Nava Jeevan Trust in Kottayam, (2) Dr. Sunil M.S., Professor of Zoology at Catholicate College Pathanamthitta and NSS program coordinator of Mahatma Gandhi University, and (3) Sr. Anila Mathew F.C.C., director of Good Shepherd Health Education Centre & Dispensary in Karamadai, Coimbatore.
The jury members were: (1) Dr. K.R. Viswambharan, I.A.S., Vice Chancellor of Kerala Agricultural University (Chairman), (2) Muraleedharan Thazhakkara, Program Executive of "Vayalum Veedum" program of All India Radio, (3) Dr. Raseena Padmam, head of Behavioral Science in Mahatma Gandhi University.
THE SECOND GOOD SAMARITAN AWARD TO P.U. THOMAS
Chief Minister of Kerala Mr. Oommen Chandy presented the second award to Mr. P.U. Thomas on Sunday, June 16, 2013 at Samaritan Resource Centre, Cherpunkal. Bishop Mar Joseph Pandarasseril, the Auxiliary Bishop of the Archdiocese of Kottayam, presided over the function.
Mr. K.M. Mani, Finance Minister of Kerala presented the Budding Social Worker Award to Ms. Sethu Parbathy. Mr. Thiruvanchoor Radhakrishnan, Minister of Home Affairs presented Special Appreciation Award to Mr. Biju Varghese.
The jury members were: Dr. A.V. George (Chariman), Mr. Jayaraj, film director, and Sister Thresiamma OMI, Director of Archana Women's Centre.
THE THIRD GOOD SAMARITAN AWARD TO PADMASHREE SUDHA VARGHESE
Chief Minister of Kerala Mr. Oommen Chandy presented the third award to Padmashree Sudha Varghese at Chaithanya Auditorium, Thellakom on June 15, 2014. Sudha Varghese, also known as Sister Sudha, is a social worker and Catholic nun in India who has devoted herself to the Musahar, the Dalit of Bihar and Uttar Pradesh, one of the Scheduled Castes and who are considered the "untouchables". She lives and works in Jamsaut, a village in the Patna district. She is sometimes called didi, which means elder sister.
Mar Mathew Moolakkatt, Archbishop of Kottayam presided over the function. Mr. Thiruvanchoor Radhakrishnan, Minister of forests, sports, cinema, road transport and environment presented "Prachithaka Award" to Mr. Anandhu Krishnan.
The jury members were: Mr. T.K. Jose IAS, Chairman of the Coconut Development Board of India (Jury Chairman), Dr. Sheena Sukkur, Pro Vice-Chancellor of Mahatma Gandhi University, and Mr. Muraleedharan Thazhakara, Programme Executive of All India Radio, Thiruvananthapuram.
THE FOURTH GOOD SAMARITAN AWARD TO MRS. ANNIE JOSEPH
Major Archbishop of the Syro-Malabar Catholic Church Cardinal Mar George Alancherry presented the Fourth Good Samaritan National Award to Mrs. Annie Joseph on February 14, 2017 at Mutholath Auditorium, Cherpunkal that was blessed and inaugurated on the same day at Cherpunkal. Mrs. Annie Josei is the director of "Ankur Kala" – an outstanding women empowerment organization in Calcutta. Mar Mathew Moolakkatt, Archbishop of Kottayam, presided over the function.
The jury members were: Dr. Prameela Devi J., Member of State Commission for Women (Jury Convener), Mr. Muraleedharan THazhakkara, Programme Executive, "Vayalum Veedum", All India Radio, and Mr. P.U. Thomas, Trustee of Navajeevan Trust Kottayam.